Welcome to Solihull Orthodontic Centre
Welcome to the specialist orthodontic practice of
Alan Coley-Smith
. We are a professional team dedicated to providing our patients with the highest quality of orthodontic treatment in state of the art premises.
We create beautiful confident smiles to enhance self esteem and straight teeth to optimise dental health.
We are committed to high quality standards and Solihull Orthodontic Centre is a member of the British Dental Association Good Practice Scheme.
Our Clinical Staff are registered with the General Dental Council – www.gdc-uk.org

"Every photo I have now I always smile – I never did before."
— Courtney, Bethany & Clarke —
About Us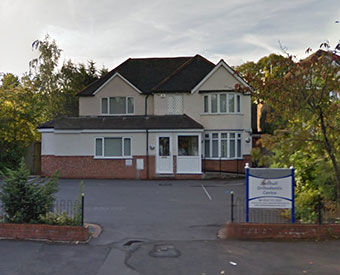 Situated just minutes from the centre of Solihull, with ample parking, we welcome patients from the local area, as well as all over the country and even internationally.
A Specialist led orthodontic practice

Supported by a team of qualified dental nurses and reception staff. All clinical staff are registered with the 'General Dental Council', 37 Wimpole Street, Marylebone, London, W1G 8DQ. 020 7167 6000

Managed by a Practice Manager

We are registered with the Care Quality Commission

We comply with Health and Safety guidelines on sterilisation and disinfection

We also comply with the rules and regulations of the National Radiological Protection Board in the use of X-ray equipment

We observe the rules of the Data Protection Act 1998

Patients have access to a practice complaints procedure. If you are not happy with our complaints procedure NHS patients can contact NHS England – www.england.nhs.uk/contact-us/complaint/complaining-to-nhse/ and Private patients can contact the Dental Complaints Service – dcs.gdc-uk.org/

The practice complies with the Disability Discrimination Act 1995

We have a contract with NHS England to provide orthodontic treatment under an NHS contract
Our Staff
Alan Coley-Smith


   30 years experience

Alan studied dentistry at the University of Birmingham (UK) and qualified in 1986. After graduating he worked as a Royal Air Force Dental Officer for five years, spending time in the UK, Germany and the Falkland Islands.

Alan is registered as a Specialist Orthodontist with the General Dental Council (GDC number 61572) and is a member of the British Orthodontic Society and British Dental Association.



Meet Our Staff →
Available Treatments

Private Treatment
Private orthodontic treatment is available to patients of all ages. You can be referred to us by your family dentist, or self refer.


Invisalign and Invisalign Teen
Invisalign is a series of clear, custom-made removable aligners used as an alternative to traditional fixed braces. The aligners are transparent and almost invisible making this a popular form of treatment amongst adults and teenagers who would like to straighten their teeth without the look or feel of fixed braces.


Ceramic Aesthetic Fixed Braces
Ceramic aesthetic fixed braces are a good choice if you are concerned about the appearance of metal braces. They work in exactly the same way as stainless steel appliances but are made from a translucent ceramic so that they blend with the underlying tooth colour.


NHS Treatment
NHS treatment is available to eligible patients under 18 years and is intended to provide treatment for those patients who require it on the grounds of dental health. You need to be referred to us by your family dentist for NHS treatment.


Twin Block Appliances
A Twin Block appliance is made up of two parts, one that fits in the upper jaw and one that fits in the lower jaw. They work together to alter the way that your teeth bite together by holding the lower jaw forwards.


Traditional Fixed Braces
Fixed braces are carefully bonded onto the teeth and stay in place for the course of treatment. Straightening wires run between the various attachments and are held in place with elastics.


Removable Braces
Removable braces can be removed from your mouth yourself for cleaning. They are used to carry out simple tooth movements and often used in conjunction with a fixed brace.


Retainers
Following orthodontic treatment it is important that the teeth are held in their new straightened position. This can be achieved by wearing removable or fixed retainers or a combination of the two.
Partners